LLPA Annual Meeting - 2018
Tom Hinchliffe presented Clean Boat Clean Water in conjunction with the DNR's Fish Day at Long Lake on June 3, 2017

Divers hand pulling invasive weeds out of Long Lake

2017 Annual meeting

LLPA Volunteers Appreciation Gathering on October 5
(Hosted by Mike and Donna Samens)

LLPA Annual Meeting on September 6, 2008

What's Inside The Dundee Mill?

Association Board members helped out at the state park boat landing on June 7th. They were all decked out in their Clean Boats, Clean Waters yellow vests.

On an annual basis, parts of Long Lake are treated with chemicals to kill Curly Leaf Pond Weed. Aqua Biologists was contracted in 2010 to perform the treatment. A representative of the DNR was on hand to ensure that all the rules were followed. Dave Murphy and Rich Clements were on the water with their boats to help with the operation.

On April 5, the DNR conducted a training session for the Clean Boats, Clean Waters program at the Osceola Town Hall.

On March 5, the DNR and some friendly helicopters from the National Guard helped to place some trees along the east shoreline of our lake. The trees serve as habitat for fish and birds. Dave Murphy and Troy Roatch were on hand to capture the cold action.

Treasurer Tom Hinchcliffe getting ready to start the St. Pat's Day parade in Dundee.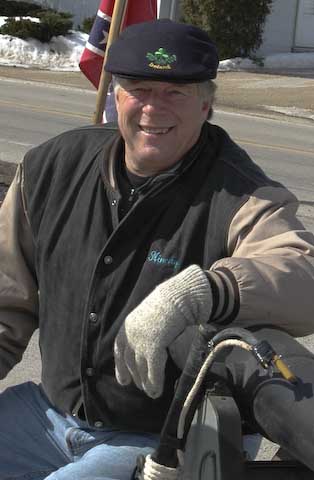 On March 19, the Board of Directors met with representatives of Wisconsin DNR at their office in Horicon. (See the May newsletter for details of the meeting) and Pictures of Long Lake on March 16, 2008

Association Meeting (October 20, 2007)